Purdue University Regional Campuses Master Plan
Purdue University
The master plans for Purdue's Fort Wayne and Northwest campuses align the physical facilities and spirit of place with Purdue's brand and strategic vision.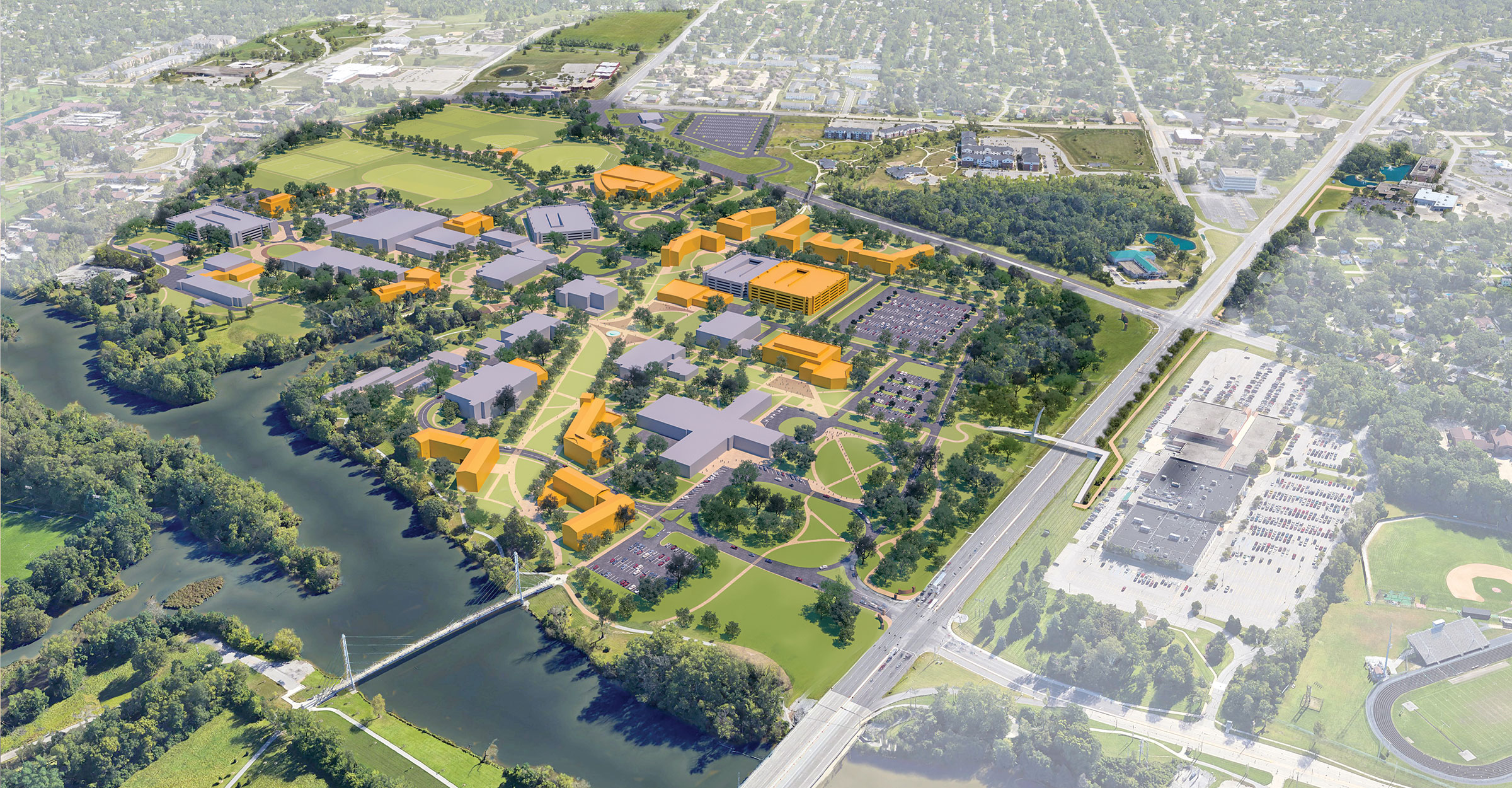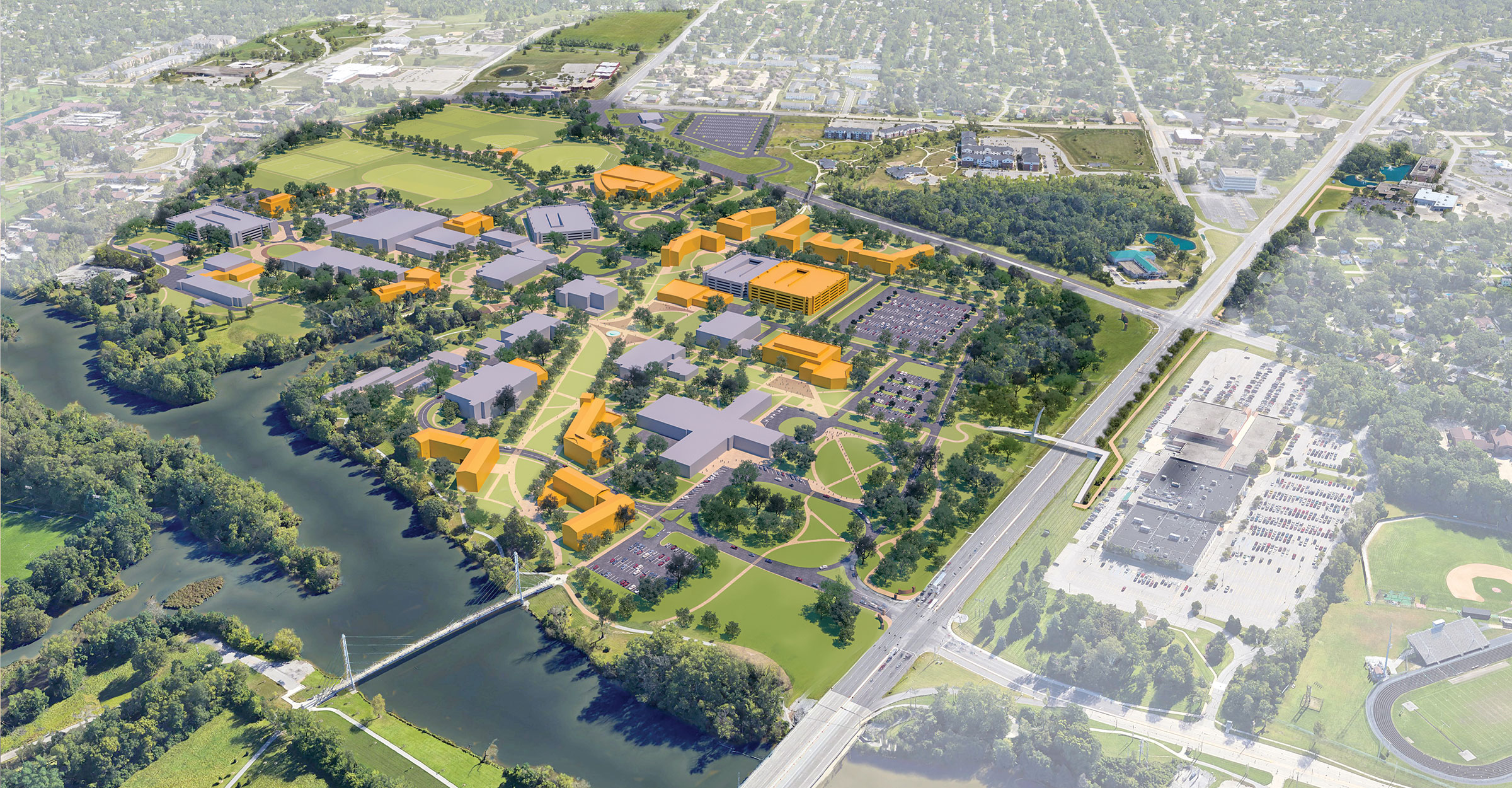 Fort Wayne
Purdue University's Fort Wayne (PFW) campus went through a recent period of transition from a regional campus to a metropolitan campus designation, as well as a shift to assuming full organizational control of the campus. This resulted in the need for a new master plan to support the goals of enrollment growth and a more residential student experience. Through a collaborative process, the PFW master plan includes recommendations for investments that best reflect the university's shared values and strategic initiatives. It is evidence-based, utilizing facility data, previous studies, and emerging ideas to inform future projects. The programmatic needs and priorities for campus were determined using university enrollment targets, detailed space needs and space adequacy assessments, and a housing and dining study. The master plan is a feasible roadmap to meet priority space needs and realize transformative projects that optimize land use and environmental stewardship. It provides direction on near-term needs while setting the university on a path for long-term development within an established framework for the reasonable development capacity of campus.
Proposed Arts Neighborhood with enhanced outdoor areas
Proposed Mastodon Square along the new Student Life Corridor
Proposed Housing Village along the Student Life Corridor
Proposed Coliseum Gateway enhancements
Purdue University Northwest
Two of Purdue University's regional campuses recently united to become one institution, Purdue University Northwest. The unification eliminated administrative duplication and expanded access to its student and academic programs. Ayers Saint Gross worked closely with the university to create a Targeted Renewal Plan that focuses on aligning the campuses' physical facility assets with the university's mission, strategic initiatives and changing environment. It also ensures each project improves the student experience, aligns space with current needs, offers flexibility for future demands, elevates the first impression of each campus, and creates opportunities for partnerships in Northwest Indiana. With a revitalized classroom pool, new student gathering spaces, a student-facing office and organizational hub on the Hammond Campus, and new laboratories on the Westville Campus, the plan enables Purdue Northwest to advance its mission of student success.
Hammond Campus aerial rendering
Proposed Student Union Library Building (SULB) renovation with monumental sign
New Gyte Hall entry addition after partial demolition and renovation
Renovated SULB and Gyte Hall with expanded green space