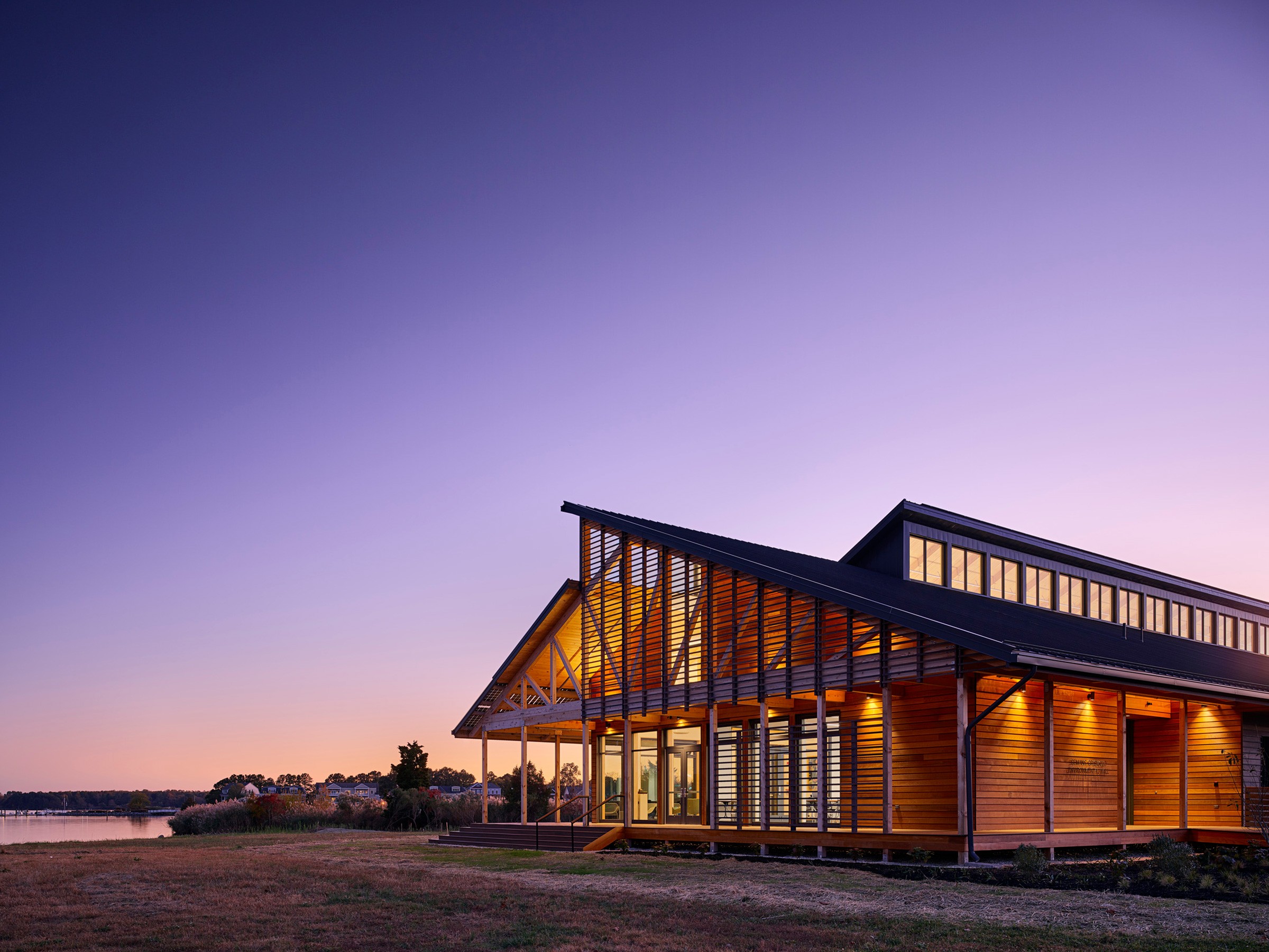 2020 has been a challenging year for everyone. While these challenges are never far from our minds, as the year draws to a close, we look too for moments of celebration.
This year, Ayers Saint Gross projects were honored with more than 27 design awards, including 11 from the AIA and 4 from the ASLA. As a multidisciplinary design firm, it is a tremendous honor to be recognized for work that thoughtfully integrates all our disciplines – architecture, landscape architecture, interiors, planning, space analytics, and graphic design – to create holistic and sustainable environments that provide long-term value for our clients. Additionally, a number projects were recognized for multiple awards, both in this year and as multi-year winners.
We extend these honors to our incredible clients and collaborators who are vital to the success of each project.
Selected Awards
Washington College Semans-Griswold Environmental Hall
AIA Baltimore Excellence in Design Grand Design Award
AIA Maryland Excellence in Design Merit Award for Institutional Architecture
AIA Chesapeake Bay Excellence in Design Honor Award for Non-Residential New Construction and Sustainability Award
Enoch Pratt Free Library
AIA Baltimore Excellence in Design Award and Michael F. Trostel, FAIA Award for Historic Preservation
AIA Maryland Excellence in Design Award – Citation for Institutional Architecture
Daily Record Excellence in Construction and Real Estate Award
Preservation Maryland Preservation Artisan Award
Baltimore Heritage Preservation Award
Arizona State University Hayden Library Reinvention
AIA Western Mountain Region Design Excellence – Citation Award for Historic Rehabilitation – Built
Architect's Newspaper Best of Design Awards – Editor's Pick in the Institutional Libraries Category
Colby College Bill & Joan Alfond Main Street Commons
AIA Maryland AIA Maryland Excellence in Design Award – Citation for Institutional Architecture
AIA Arizona Design Award for Interiors
Providence Innovation District Master Plan and Point225
AIA Maryland Excellence in Design Merit Award for Urban Design and Master Planning
Washington University in St. Louis Bryan Hall
AIA St. Louis Design Merit Award
Bancroft Elementary School
USGBC National Capital Region Innovative Project of the Year – New Construction, Schools
Clemson University Douthit Hills Student Community
AIA Columbia (SC) Design Award – Merit Award
University of North Texas Interdisciplinary Research & Education Building (IREB)
IIDA Southwest Pride Award Design Excellence in Higher Education