Alderman Road Student Housing
University of Virginia
A residential neighborhood creates a sense of place and improves accessibility.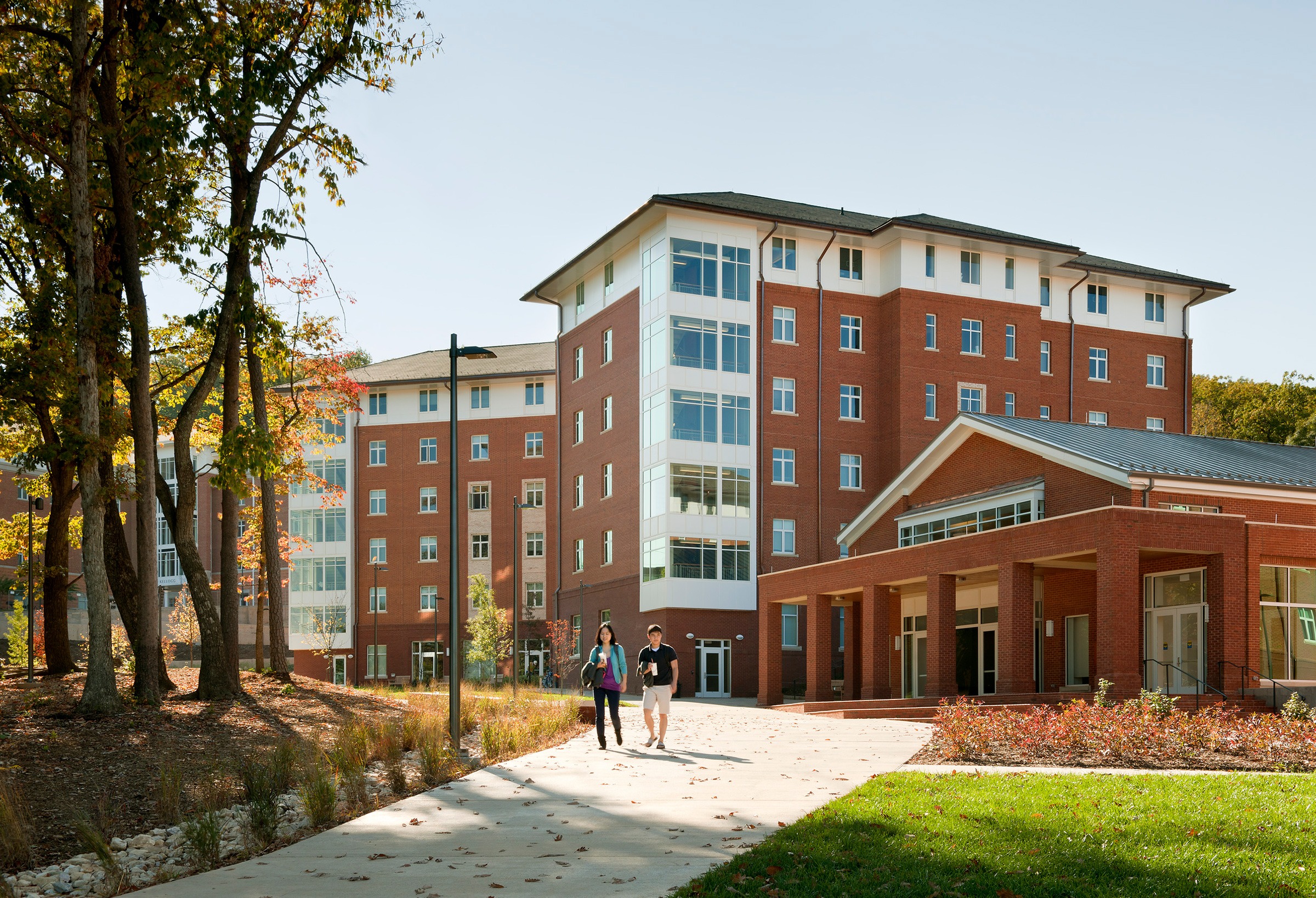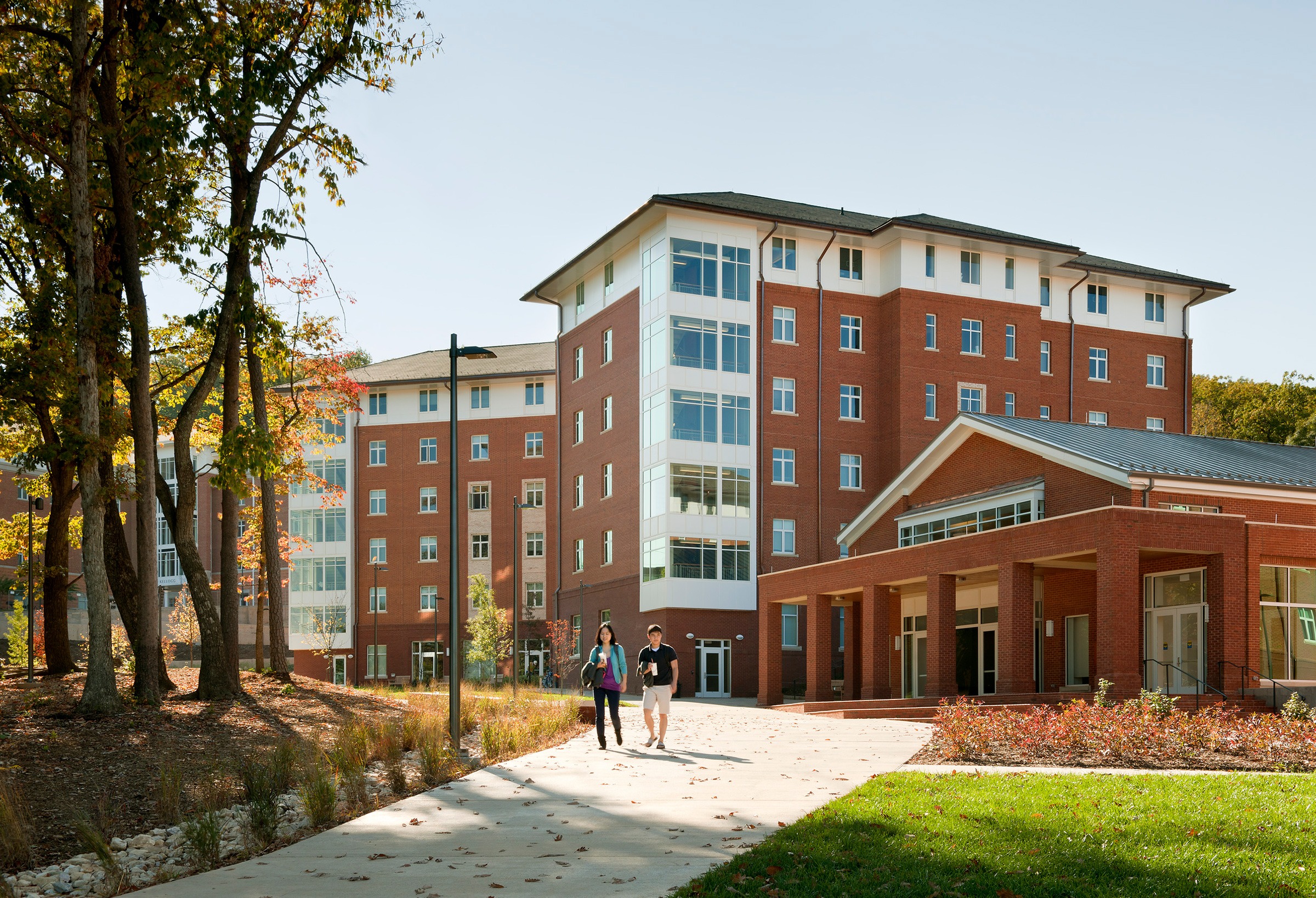 Location
Charlottesville, VA
Size
307,357 GSF
1,052 beds
Sustainability
LEED Gold and LEED Silver
The University of Virginia needed to replace 11 first-year residence halls built in the 1960s. Ayers Saint Gross developed bridging documents for design/build procurement for Halls 1-5 (1,052 beds) and a commons building and served as owner's agent through construction document development and construction administration to ensure successful implementation of the design. The halls create a strong sense of place. Their design reflects the Jeffersonian traditions of UVA's architecture, while the location of the Alderman Road precinct, set away from the campus core, allows for a more contemporary interpretation of the university's rich history.
As part of this project, Ayers Saint Gross designed new campus landscapes for the precinct. The design includes a simple network of pedestrian paths, which negotiate accessible connections over significant topographic change, and new plantings, including stepped rain gardens in a natural valley and a canopy of native shade trees on the surrounding hillsides. Students are also provided with a mix of usable outdoor spaces, including recreation fields, basketball courts, informal lawns and hardscape plazas.
Awards
2014
Design-Build Institute of America Mid-Atlantic Educational Category Honor Award