Campus Framework Plan
University of Denver
The plan celebrates history and legacy buildings, while creating a more welcoming campus.
The Denver Advantage Campus Framework Plan supports the evolution of the university's campus through time, while keeping its core values at the forefront. It celebrates the legacy of the campus buildings and grounds and aligns with goals outlined in the DU Impact 2025 strategic plan. The plan creates a campus that is welcoming to everyone, with clear gateways, strong cross-campus connections, and well-defined signage and wayfinding. It creates interdisciplinary spaces for faculty and students and provides a vibrant college town experience with opportunities for the redevelopment of a lively mixed-use district. Sustainable strategies around land use, landscape, buildings, mobility, and utility infrastructure were fundamental in plan development.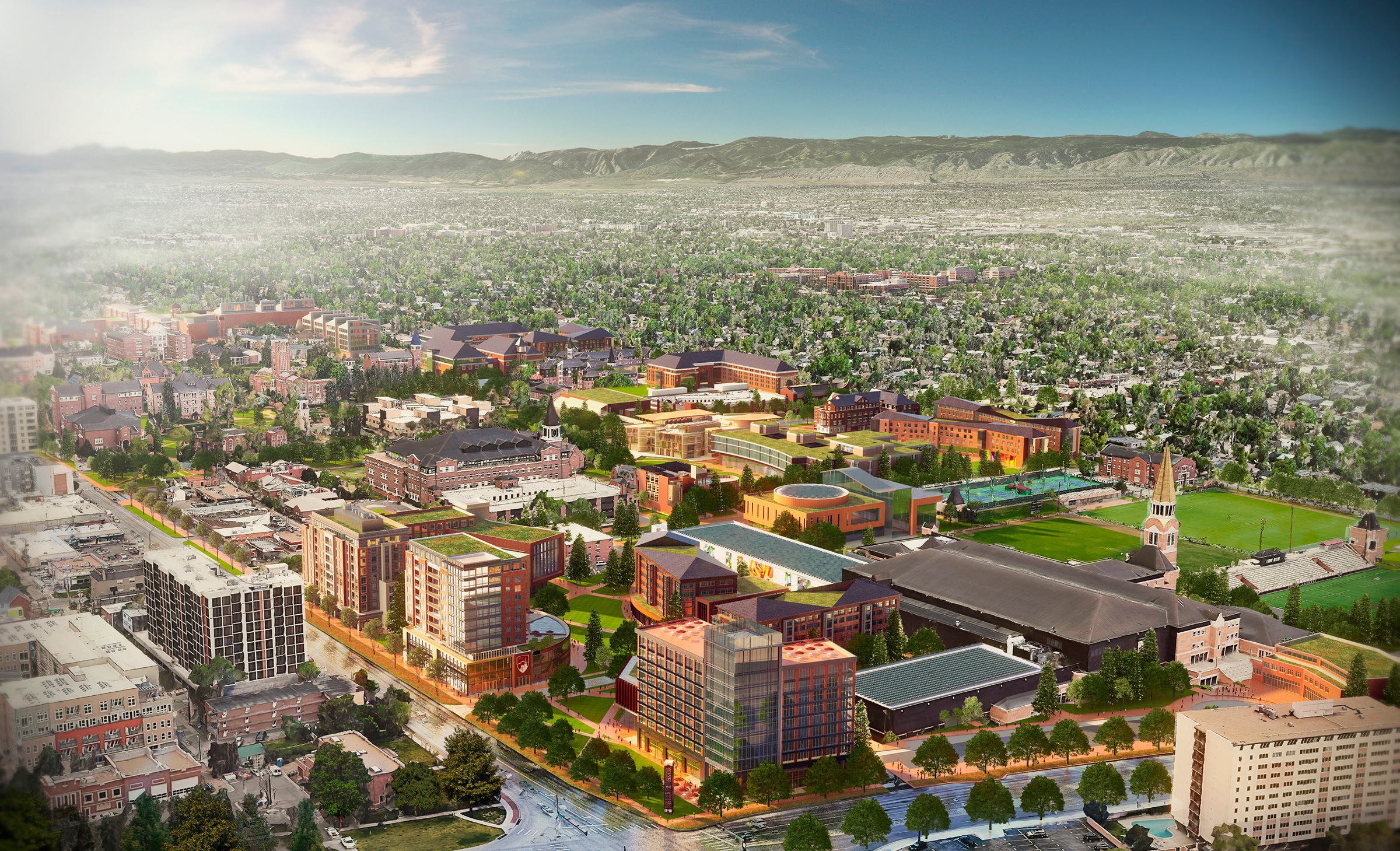 A conceptual drawing of signage and campus gateways incorporating multiple languages and updated typefaces.
The plan provides guidance for a clear and functional wayfinding system on campus that would incorporate multiple languages to welcome all individuals from the University of Denver's diverse, urban setting.