Albany Village Graduate Student Housing
University of California, Berkeley
Sustainability and affordability come together to create a unique community for graduate students.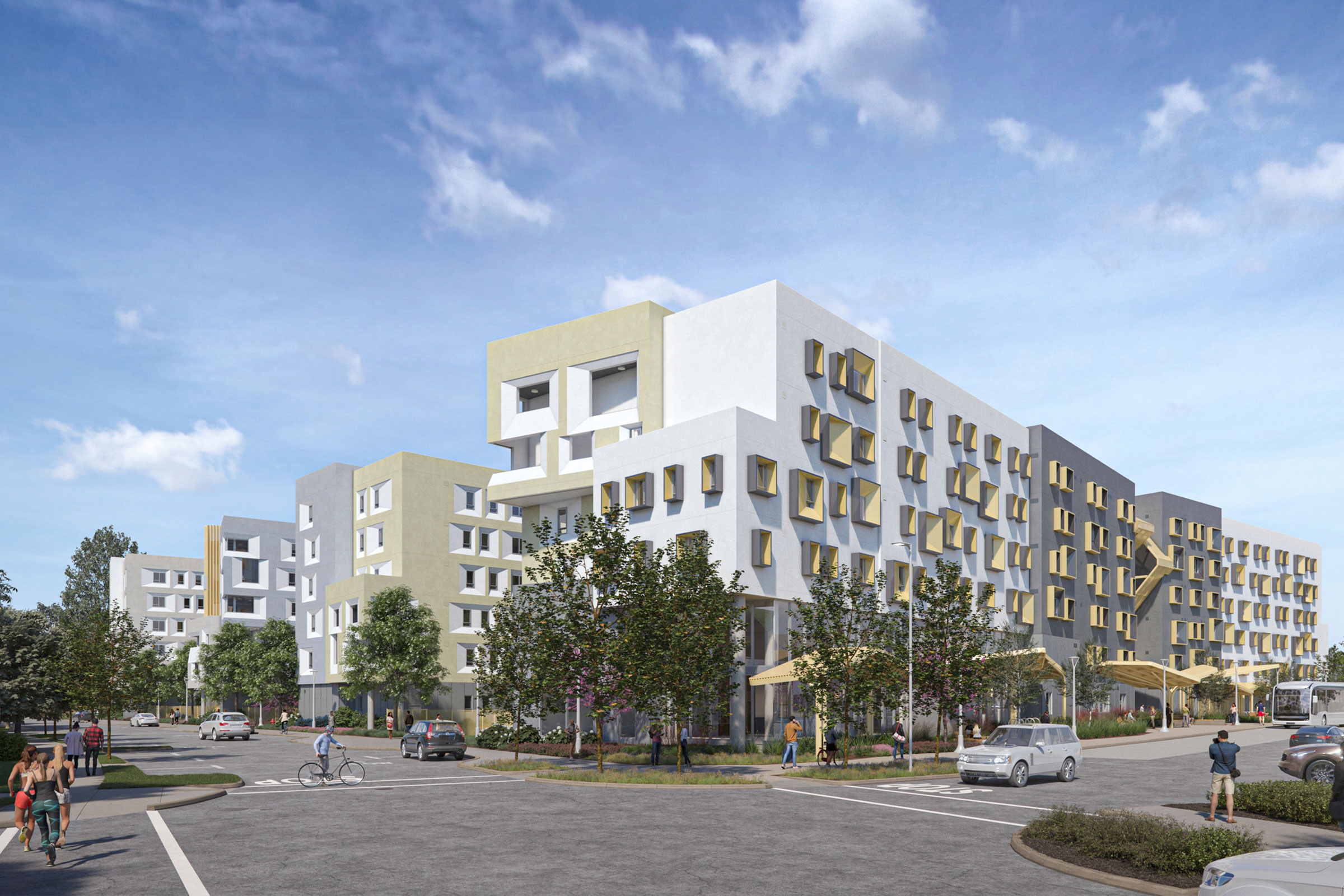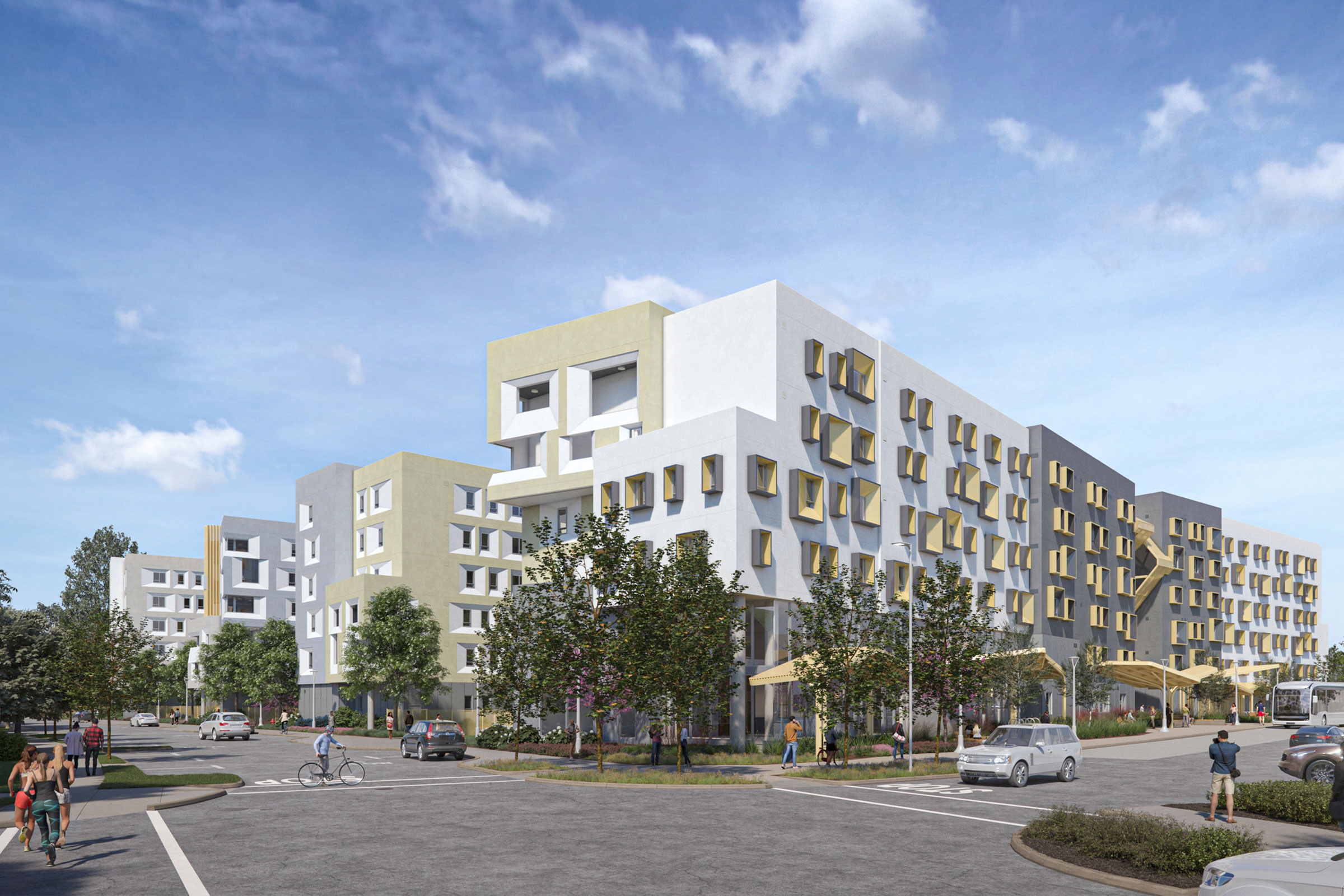 Size
326,588 GSF
286 units
761 beds
Albany Village Graduate Student Apartments houses 761 students in apartment-style units, to complete the final phase of the University Village Master Plan. To optimize density and capacity, which ultimately leads to affordability, the design team emphasized programming and massing studies from the beginning. There was careful consideration given to context, appropriateness of scale, orientation, and sustainability. The fully-furnished apartments are designed to optimize views, daylight, and natural ventilation with open air corridors and exterior stairways. The 'front door' opens on a new multi-modal  transit plaza with bus pull-in, shaded seating, bike storage for residents and visitors, and dedicated facilities for AC Transit.
The housing wings are organized around three courtyards, each with unique opportunities for passive relaxation, socializing, and active programming to facilitate a sense of community. The design for the courtyards includes gardens with native plants and lush trees, areas for barbeque gatherings, outdoor movie nights, and fitness-wellness activities. Students will also have access to various social and well-being spaces scattered through the building, including lounges, study areas, and meeting rooms. Ayers Saint Gross worked with American Campus Communities, Kevin Daly Architects, and CMG Landscape Architects on this project.
Partners
American Campus Communities - Developer
Kevin Daly Architects - Design Consultant
CMG Landscape Architects - Landscape Architect